View all posts
Funding Options for Private Companies
Published: 05/02/2022
By: Idaho Trust Bank Staff

Several steps go into starting and running a successful company. From initial planning to execution, there is one thing all successful businesses must have — funds. Capital is an important part of starting and growing a business, to pay employees, purchase necessary materials, and even rent office or production space.
Privately held companies have a few different options when it comes to raising money. Unlike publicly held businesses, they are less likely to have hundreds of stockholders to whom they are beholden. This can make decisions on how to raise money, and what to do with it, much faster and easier.
Crowdsourcing
Crowdsourcing is a great way for independent creators and businesses to solicit funding from a large number of people. Unlike public stock shares, contributions to crowdsourcing campaigns don't give the contributors a say in company decisions. They are usually making donations in exchange for other boons such as early access, extra content, or other exclusive perks.
As with anything, this type of fundraising has pros and cons. Some of the pros of crowdsourcing include:
You could raise large sums of money in a set time;
You are not beholden to a single investor or board;
You can get community feedback in real-time;
You don't have to deal with interest rates or repayment terms.
While some of the cons of using crowdsourcing include:
Confidentiality — presenting your business and what it aims to solve on the internet can leave little room for securing sensitive information, tasks, and more;
All-or-nothing funding;
Host platforms may take percentages.
When it comes to crowdsourcing, crowdsourcing platforms like Kickstarter, or Indiegogo are popular options. They not only host your campaign but give you a secure platform to raise and receive donations. Because of this, they may take a cut of your final earnings, and you'll have to follow their terms and conditions when it comes to your campaign living on their site. While these platforms are not the only way to crowdsource, they are by far the most secure, and most common.
Angel Investors
An angel investor is someone who provides capital for a business in exchange for an ownership stake in the company. Essentially, getting funding from an angel investor involves selling a percentage of your company to a single person in exchange for capital. Angel investors are often single individuals who are interested in the initial public offering (IPO) of a company. These investors are typically someone the business owner already knows, which can feel limiting for new entrepreneurs.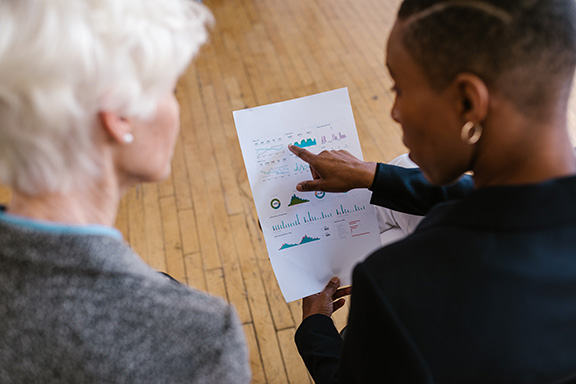 Because this investor will have some say in how the business is run, depending on how much of the company you sell them, it's important that you partner with someone who aligns with the company's core goals and values. Even if they don't seem interested in being involved at first, their ownership stake means that they can change their mind at any time. This is why it's important to vet your investors, just like you would any other business partner.
Venture Capitalists
Venture capitalists are individuals or institutions that invest in small companies or start-ups they believe have growth potential. They are different from angel investors because venture capital is not always monetary — sometimes, individuals or institutions can provide venture capital in the form of technical help, legal resources, or other intrinsically valuable services.
The plus side of this type of funding is that investors are mostly interested in growing your business — these can be great partners to work with in the early stages of company development. However, venture capitalists can also have more stringent vetting processes for what they may see as "profitable" investments, and therefore it may be harder to secure this kind of funding.
Bank Loans
As a private company, you can also go to a bank and get a loan. This may be ideal for the business owner who doesn't want to have to share ownership of their company, or who needs a smaller amount of capital to achieve a certain goal. For example, a loan may be a better idea than something like crowdfunding if you need to buy a new piece of equipment for manufacturing. It's important to note that business loans function like personal loans, in that there will be interest and specific borrowing terms you may have to adhere to. You might also need to provide a clear and detailed business plan in order to help capture this investment.
Loans can be beneficial for more than just capital. They also help build your business's credit, which can make it easier to qualify for loans in the future. Private businesses should seek a business line of credit, such as a company credit card, to have a safety net in case they need money in the future. Small or start-up businesses also have the option of a Small Business Administration (SBA) loan, which offers special financing, competitive rates, and generally lower down payment and extended terms.
Family and Friends
Another way you can secure funding is by asking family and friends for business loans. Asking your friends or family for a loan can be similar to a business loan. Unlike angel investing, and since you're borrowing from your family, you can negotiate better terms, and you don't have to worry about compound interest, in most cases. However, you must ask your family the right questions when seeking financing. Some tips for asking your family for a loan include:
Be professional: Despite it being your family or friend, professionally conducting yourself can go a long way. This helps show your respect and communicates that you are taking the agreement seriously.
Write a proposal: You should have a business proposal ready any time you seek funding. This is a document you can show to any potential investor. It should detail your business's goals and how you might be spending the funds. A business plan will also help you line up your company's mission, problems it aims to solve, your target audience, and company structure.
Get any contracts notarized: Getting any loan contracts between your family or friends notarized can help if something goes wrong, either with your business or your relationship. A legally binding contract protects you both.
If you're thinking about asking a family member or friend for a large sum of money, it's important to note that some people will be more open to this than others. Try to be strategic in who you approach, to avoid offending anyone. You want to be able to work well with anyone you go into business with, including family. What makes someone a good friend doesn't always translate into making them a good business partner.
How To Market the Offering
You'll need to have a good marketing strategy and a strong business proposal to be successful when raising money from any of the above options. Your marketing strategy and proposal will make pitching your business to any kind of investor easier, as well as present a more organized and professional front. Both of these things can help you secure funding. Below you can find several avenues that can help you increase the reach and success of your business marketing.
Social Media
Social media is a great way to get the word out about your new business or upcoming products. Social marketing is an especially useful channel if you're crowdfunding, as getting your campaign in front of as many people as possible is an important part of getting funded. Social media also offers unique ways to interact with your client base, and a snapshot of your company's ideals and voice for investors. When used well, social media can make a huge difference as a part of a business's marketing strategy.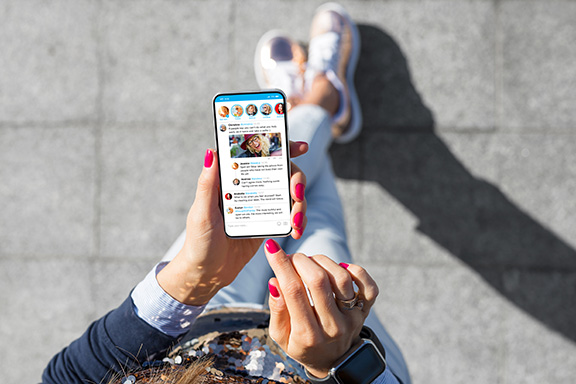 Public Relations
Public relations marketing is another great way to increase your reach. Press releases and media outreach can be an effective way to reach older audiences, as well as create local buzz. Tips for successful public relations campaigns include:
Use consistent branding schemes: This helps build recognition within your target audience. For example, what do you think of when I say yellow arches? Without having to say the company name or even industry, this description still invokes a specific business. A consistent branding scheme is incredibly important for driving traffic and creating new business relationships.
Define a success metric: Success won't mean the same thing to every business owner, nor to every PR campaign. Success metrics can vary, from click-through rates to conversions, to views or leads. Determining what milestones will classify your campaign as "successful" is the first step to building successful campaigns.
Nurture relationships with journalists: Nurturing relationships with journalists is essential , as they are the ones who will be publishing your press releases, and writing about your company. You can have the best company in the world, with the best press releases — but if no one is willing to publish them, they're not worth much.
You can hire public relations professionals, either as contractors or full-time employees, or you could do your own public relations work.
Advertising
Advertising can be another great avenue for increasing reach and improving capital. Advertising can help drive more customers, either to your website or physical location. Metrics from successful advertising campaigns can also help you promote your success to potential investors.
You can advertise on several traditional and online platforms, including TV, social media, radio, and even print. Using the right media outlets and developing a strong message are keys to creating a successful ad campaign for your business.
Securing business funding can seem like an impossible mountain to climb for first-time entrepreneurs, however, there are several ways you can go about it. By working with the right people and defining the right avenues for your business, you can find funding in line with your goals and values as a company.